PARETO-CRITERION AND IMPACT EVALUATION OF COVID-19 PANDEMIC ON NIGERIA EDUCATIONAL SYSTEM
Abstract
Impact evaluation of COVID-19 challenges on Nigeria educational system is the focus of this paper. There are various reasons for assessment of this pandemic; however, the major reason is to document it for future generation. This study therefore, examined the impacts of COVID-19 pandemic on Nigeria educational system. The study was conducted using volunteering sampling technique and 1080 participants were used using telephone and online methods of inquiry. Those who completed the interview were 654 (60.6%) males and the rest 426 (39.4%) were female respondents. The instrument has 32 items and a reliability coefficient of .78. Some of the impacts of COVID-19 on Nigeria educational system are: school closure, stoppage of teaching-learning process, disruption of school calendar, wastages on destructive materials bought for teaching-learning process, salaries were paid for job not done, some academic staff lost their jobs most especially those in private schools due to lack of salary to pay them, many students had died due to COVID-19, it leads to wastages of students time, some students cannot embark on their education due to the facts that some of them had been put into family way, both internal and external examination had been suspended for future date, educational school calendar has to be readjusted, virtual learning and open distance learning are the order of the day, its leads to extra budget to the education stake holders, the learners have been divided into two-the cities and rural dwellers where the virtual learning are not practicable. Based on these findings it was concluded that COVID-19 had negative impact on Nigeria educational system.
Keywords: Pareto-criterion, impact evaluation, covid-19, pandemic, educational system.
REFERENCES
Aderinto, A., & Abdullahi, S. H. (2007). Comprehensive certificate economics for senior secondary schools. Ibadan: Published by University Press Plc, Ibadan 3rd Edition.
Fehintola, J. O. (2009). The Effect of Family Background and Environmental Factors on Academic Achievement of Secondary School Students in Saki West Local Government Area. International Journal of Distance Education, 4, 51-64 (Nigeria)
Fehintola, J. O. (2011). Socio-economic status and family health as correlates of academic performance among Secondary School students in Oyo State of Nigeria. African Journal of Interdisciplinary Studies, 4(2), 95-104.
Fehintola, J. O. (2013). Knowledge and attitude of parents, Teachers and students towards integration of hiv positive adolescents in regular classes in Oke-Ogun, Oyo State, Nigeria. Nigerian Journal of Health Promotion, 16, 204-214, ISSN: 0995-3895.
Fehintola, J. O. (2014). Teacher' characteristics as Correlates of Students' Academic performance among Secondary School Students in Saki West Local government Area of Oyo State. Journal of Educational and Social Research, 4(6), 459-467.
General Administration of Quality Supervision (GAQS, 2016). Inspection and Quarantine of the People's Republic of China, Standardization Administration of the People's Republic of China. GB 19193–2015 Beijing: Standards Press of China.
Gilbert, M., Pullano, G., Pinotti, F., Valdano, E., Poletto, C., Boelle, P. Y., … & Colizza, V. (2020). Preparedness and vulnerability of African countries against importations of COVID-19: a modelling study. The Lancet, 395(10227), 871-877.
Nwagwu, H. O. & Fehintola, J. O. (1999). Cross Cultural analysis on Sex Differential in Adolescents Perceptions of parental acceptance – rejection in Nigeria and Turkey. Nigerian Journal of Applied Psychology. Vol. 5 No 1 & 2 pg 36-44.
Joint Prevention and Control Mechanism of the State Council (JPCMSC; 2020). http://Society.people.com.cn/n1/2020/0122/c1008 - 31559160.html.2020.
NPE (2020). National Policy on Education and Meeting 2020 demands.
Soji A., & Fehintola, J. O. (2008). Impact of Balance diet on cognitive ability of Primary School children in selected schools in Ido Local Government Area of Oyo State. Vol. 5, No. 2. pgs 112-118, ISSN 1597-8540.
Sullivan A. D, Strickland C. J, & Howard K. M. (2020). Public health emergency preparedness practices and the management of frontline communicable disease response. Journal of Public Health Management Practice, 26(2), 180-183.
World Health Organization (2020). Statement on the second meeting of the International Health Regulations Emergency Committee regarding the outbreak of novel coronavirus (2019-nCoV). Geneva.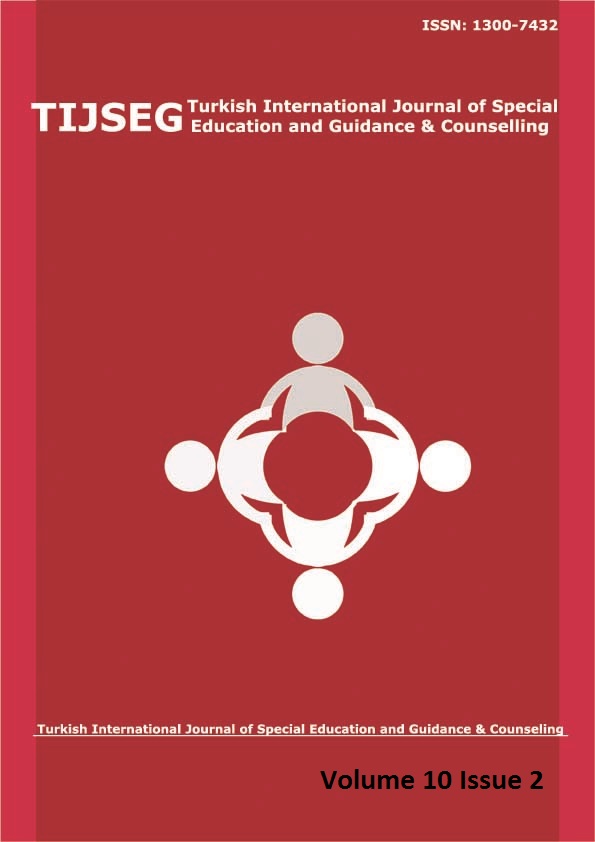 Downloads
How to Cite
FEHINTOLA, J. O. . (2021). PARETO-CRITERION AND IMPACT EVALUATION OF COVID-19 PANDEMIC ON NIGERIA EDUCATIONAL SYSTEM. Turkish International Journal of Special Education and Guidance & Counselling ISSN: 1300-7432, 10(2), 114–124. Retrieved from https://tijseg.org/index.php/tijseg/article/view/142
License
Copyright (c) 2021 Turkish International Journal of Special Education and Guidance & Counselling ISSN: 1300-7432
This work is licensed under a Creative Commons Attribution 4.0 International License.