CREATING A SPACE WITHIN THE BASIC EDUCATION FRAMEWORK FOR ALTERNATE LEARNING SYSTEMS FOR UNIVERSALIZING ACCESS TO EDUCATION
Abstract
This paper examines the need to universalize access to quality basic education to all children of school age against the current deficiencies and weaknesses of the existing structures of the formal primary schools. The formal school system, the paper noted, is inadequate, inaccessible, and unaffordable to a growing number of school-age children whose parents are poor or live in rural areas. In addition, these children come to school with some background factors which are often incongruous with the ethos of the formal school system, and which therefore place them at a competitive disadvantage with other learners. Using the framework of the 'expanded vision' of basic education as contained in the Jomtien Declaration, the Dakar Framework of Action and Nigeria's Universal Basic Education (UBE) program, this paper attempts to highlight the roles that alternative traditional school systems, such as the Quranic schools, can play in meeting the learning needs of these marginalized children.
Keywords: Universal basic education, Quranic schools, alternative education.
REFERENCES
Accelerated Education Working Group. (2017). Accelerated Education: 10 Principles for Effective Practice. Accelerated Education Working Group. https://www.ineesite.org/en/resources/accelerated-education-10-principles-for-effective-practice
Carcillo, S., Huillery, É., & L'Horty, Y. (2017). Preventing Poverty Through Employment, Education and Mobility. Notes Du Conseil Danalyse Economique, No 40(4), 1–12.
Federal Republic of Nigeria. (2004). UBE ACT 2004. https://www.google.com/search?q=ube+act+2004+pdf&oq=UBE+Act&aqs=chrome.1.0l2j0i10i22i30j0i22i30j0i10i22i30j0i22i30l2j69i60.6365j0j4&sourceid=chrome&ie=UTF-8
Federal Republic of Nigeria. (2013). National Policy on Education (6th Edition). Nigerian Educational Research and Development Council, NERDC. https://educatetolead.files.wordpress.com/2016/02/national-education-policy-2013.pdf
FG, EU, others develop education curriculum for out-of-school children. (2021, April 29). Vanguard News. https://www.vanguardngr.com/2021/04/fg-eu-others-develop-education-curriculum-for-out-of-school-children-2/
Stets, J. E., & Burke, P. J. (2000). Identity Theory and Social Identity Theory. Social Psychology Quarterly, 63(3), 224. https://doi.org/10.2307/2695870
The World Bank. (2017). Program appraisal document on a proposed credit in the amount of SDR 445.7 million (US$611 million equivalent) to the federal republic of Nigeria for a better education service delivery for all operation. https://documents1.worldbank.org/curated/en/839251498183393835/pdf/BESDA-PAD-May-30-2017-06012017.pdf
Umar, M. S. (2001). Education and Islamic trends in northern Nigeria: 1970s-1990s. Africa Today, 48(2), 127–150.
UNICEF. (2013). The Challenge One in every five of the world's out-of-school children is in Nigeria. https://www.unicef.org/nigeria/education
United States Agency for International Development. (2017). Northern Education Initiative Plus (NEI+): Mid-Term Evaluation. https://pdf.usaid.gov/pdf_docs/PA00N894.pdf
Universal Basic Education Commission. (2018). Education Data. https://www.ubec.gov.ng/data/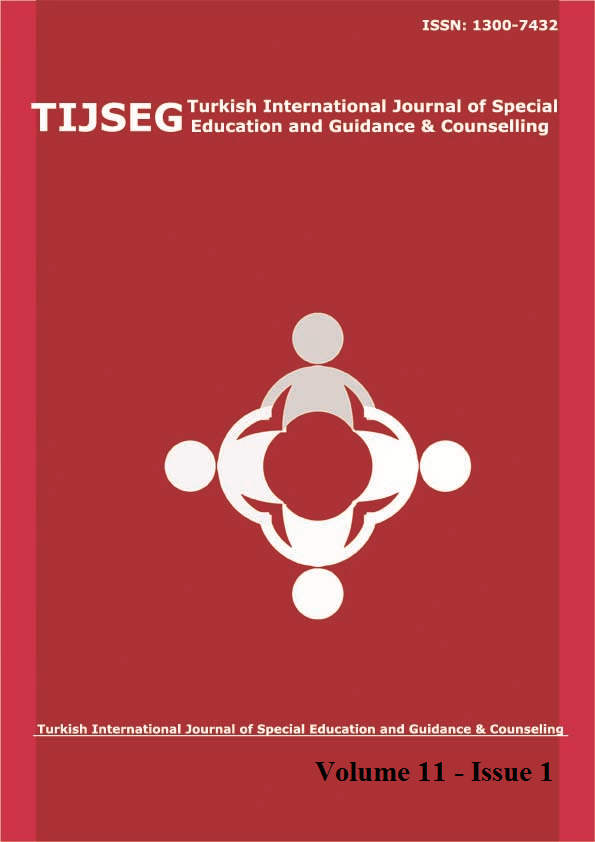 Downloads
How to Cite
BABA, N. M. ., IBRAHIM, A. Z. ., & BAWA, N. . (2022). CREATING A SPACE WITHIN THE BASIC EDUCATION FRAMEWORK FOR ALTERNATE LEARNING SYSTEMS FOR UNIVERSALIZING ACCESS TO EDUCATION. Turkish International Journal of Special Education and Guidance & Counselling ISSN: 1300-7432, 11(1), 28–35. Retrieved from https://tijseg.org/index.php/tijseg/article/view/155
License
Copyright (c) 2022 Turkish International Journal of Special Education and Guidance & Counselling ISSN: 1300-7432
This work is licensed under a Creative Commons Attribution 4.0 International License.